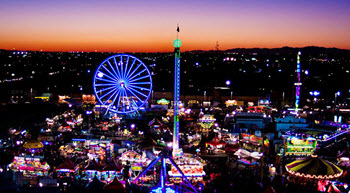 For more than a century, the Arizona State Fair has been a gathering place for residents from the far corners of the state. Guests come here to enjoy the richness and diversity of communities, to honor the past, celebrate the current and explore the future. Get out of your daily routine, and immerse yourself in a wonderland of amusement right in your backyard.
Arizona State Fair & Coliseum
1826 W. McDowell Road Phoenix, AZ
Date: October 4, 2019 to October 27, 2019
Recurring weekly on Sunday, Wednesday, Thursday, Friday
Time: 12:00 PM to 9:00 PM
Schnepf Farms Pumpkin and Chili Party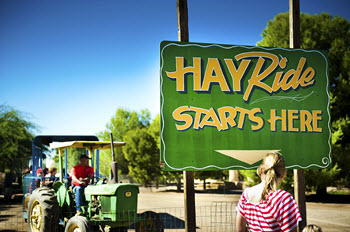 Throughout October, Schnepf Farms offers fun fall activities like hay rides, a 4-acre corn maze, a pumpkin patch, pig races and, of course, chili. Grab party food like a burger, chili dinner or succotash, and take a spin on exciting rides or the farm's train. Fireworks light up the sky Friday and Saturday nights. Don't forget to grab your Halloween pumpkin during your visit.
Schnepf Farms
24810 S. Rittenhouse Road Queen Creek, AZ
Date: October 3, 2019 to October 31, 2019
Time: Thursdays and Sundays, 10 a.m.-9 p.m.; Fridays and Saturdays, 10 a.m.-10 p.m.
Arizona Coyotes vs. Boston Bruins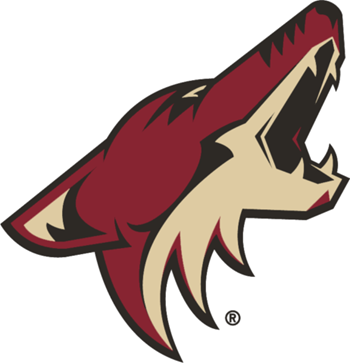 The Arizona Coyotes take on the Boston Bruins.
Gila River Arena
9400 W. Maryland Ave. Glendale, AZ
Date: October 5, 2019
Time: 6:00 PM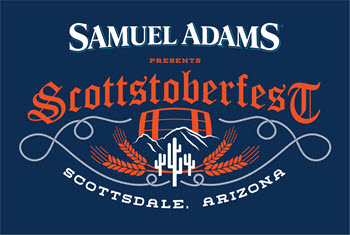 The first and only Scottsdale Oktoberfest will take place at the Scottsdale Fashion Square events area located on the north side of the mall on Scottsdale road. Local food trucks and vendors serving classic German food will be on-site serving up delicious dishes including bratwurst, sauerkraut and spatetzle.
Scottsdale Fashion Square
4700 N. Scottsdale Rd Scottsdale, AZ
Date: October 5, 2019
Time: 12:00 PM to 5:00 PM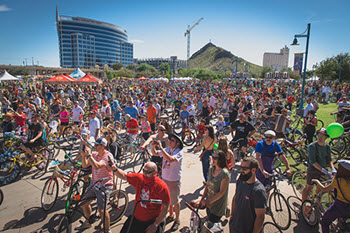 This summer, New Belgium Brewing's Tour de Fat, a traveling beer, music and bicycle festival, celebrates its 20th season offering a one-of-a-kind way to raise money for local non-profits, celebrate self-propelled two wheel travel, dress up in costume and be highly entertained by our touring band of ensemble comedians and world-class headlining musical talent.
Tempe Beach Park
80 W Rio Salado Pkwy Tempe, AZ
Date: October 5, 2019
Time: 11:00 AM to 6:00 PM