2020 Rock 'n' Roll Marathon Health and Fitness Expo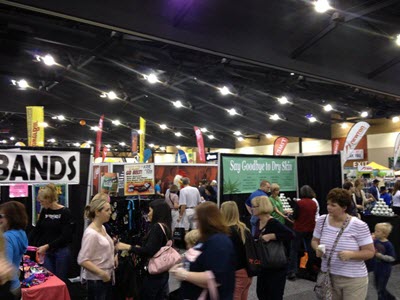 Rock 'n' Roll Arizona features a two-day Health & Fitness Expo prior to the race, which all participants must visit in order to pick up their race packets. Free and open to the public, this expo features the latest in running technologies, fitness apparel, health & nutrition information and interactive displays.

Phoenix Convention Center & Venues
100 N. 3rd St. Phoenix, AZ
Date: January 17, 2020 to January 18, 2020
Time: Friday 12PM-7PM; Saturday 9AM-5PM
Rock 'n' Roll Arizona Marathon and 1/2 Marathon
The marathon and half marathon are flat, fast, and fun- perfect for runners and walkers of all ability levels. First-timer or Boston-bound, both routes were designed to help you finish in record time.
Live bands every mile, local cheer teams, and themed water stations add spirit and inspiration as you run through Phoenix, Scottsdale, and Tempe. The half marathon starts and finishes in Tempe, while the Marathon starts in downtown Phoenix and finishes at Tempe Beach Park.
Full Marathon Starts from Downtown Phoenix at CityScape Half Marathon Starts from Downtown Tempe at University and College Phoenix, AZ
Date: January 19, 2020
Time: Race starts at 7:50 a.m.
Barrett-Jackson Collector Car Auction
Widely regarded as a barometer of the collector car industry, the auctions have evolved over the years into world-class automotive lifestyle events where thousands of the world's most sought-after, unique and valuable automobiles cross the block in front of a global audience — in person and on live national and international television.

Westworld of Scottsdale
16601 N. Pima Rd Scottsdale, AZ
Date: January 16, 2020 to January 19, 2020
Recurring daily
Carefree Fine Art & Wine Festival
The Carefree Fine Art & Wine Festival features more than 155 juried fine artisans from throughout the United States and abroad. Artists will participate displaying paintings in oil, watercolor, pastel, acrylic, and ink; impressive small, medium and life-sized sculptures, sparkling hand blown glass, clay, metal, stone, wood, bronze, one-of-kind handcrafted jewelry, beautiful photography and much more!
Downtown Carefree
101 Easy Street Carefree, AZ
Date: January 17, 2020 to January 19, 2020
Recurring daily
Time: 10:00 AM to 5:00 PM