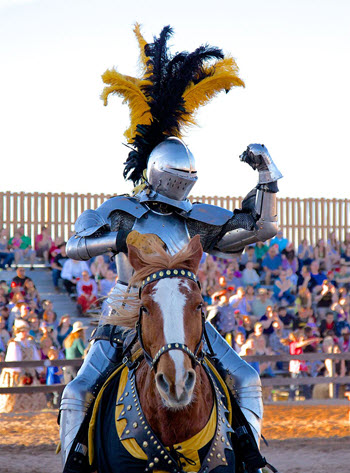 Don't miss Raucous Revelry at the Annual Arizona Renaissance Festival! The Arizona Renaissance Festival is a medieval amusement park, a 14-stage theater, a 30-acre circus, an arts and crafts fair, a jousting tournament and a feast -- all rolled into one non-stop, day-long family adventure. You never know what you will find on or off the stage!
Festival Village
12601 East Highway 60 Gold Canyon, AZ
Date: February 8, 2020 to March 29, 2020
Recurring weekly on Sunday, Saturday
Time: 10:00 AM to 6:00 PM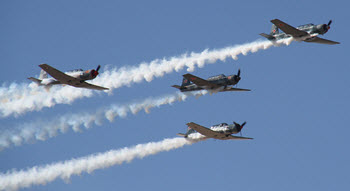 Join us for the 2020 Buckeye Air Fair featuring the Copperstate Fly-In. This year's event will include a fly-in and expo for General Aviation pilots with an event that is open to the public.
Featured Activities Saturday and Sunday include an Air Show, Helicopter Candy Drop, Aviation vendors, Static military and aviation displays, Simulators, Kid's Zone, Arizona SciTech Festival, and Helicopter and plane rides.
Buckeye Airport
3000 S. Palo Verde Rd. Buckeye, AZ
Date: February 7, 2020 to February 9, 2020
Time: 8:00 AM to 5:00 PM
Heard Museum World Championship Hoop Dance Contest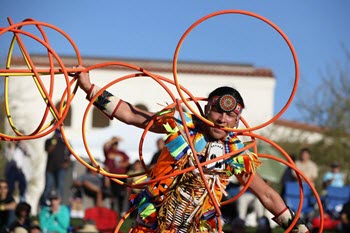 Kick off First Friday Evening February 7, 6 to 10 p.m.
Contest- Saturday February 8 and Sunday February 9, 2020
On Saturday and Sunday, top American Indian and Canadian First Nations hoop dancers will compete at the Heard Museum for the prestigious World Champion title and cash prizes. At the two-day competition, men and women compete on an equal field.
The art of hoop dance honors the cultural traditions from multiple Indigenous communities that first employed hoop dance as a healing ceremony. Today, hoop dance is shared as an artistic expression to celebrate and honor Indigenous traditions throughout the U.S. and Canada.
Heard Museum
2301 N. Central Ave. Phoenix, AZ
Date: February 8, 2020 to February 9, 2020
Time: 9:00 AM to 5:00 PM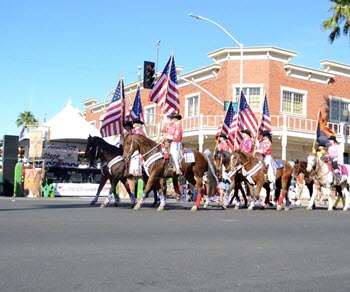 Since its start in 1953, the Parada del Sol has grown to be one of the world's longest horse-drawn parades and boasts more than 100 entries, including floats, bands and individual riders.
Old Town Scottsdale
Drinkwater Blvd and Scottsdale Road Scottsdale, AZ
Date: February 8, 2020
Time: 10:00 AM to 4:00 PM