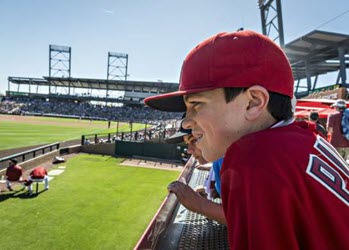 Cactus League Spring Training is a seasonal rite that descends on the Greater Phoenix area every February and March with the iconic sounds of cracking bats, snapping mitts and happy fans.
For baseball lovers, it doesn't get much better than this: sunny weather, affordable tickets and unparalleled proximity to the best players in the game.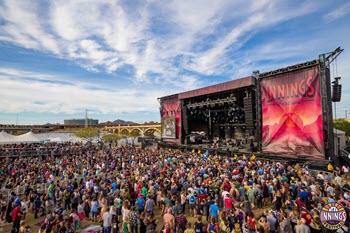 Innings Festival is a two-day event that will feature rock, pop and country performances, culinary demos, as well as curated food vendors, fun family activations and appearances by professional baseball players.
Headlining this year's festival will be Dave Matthews Band and Weezer.
Tempe Beach Park
80 W Rio Salado Pkwy Tempe, AZ
Date: February 29, 2020 to March 1, 2020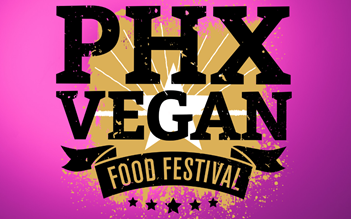 The fifth annual PHX Vegan Food Festival returns to downtown Phoenix on Leap Day!
Join 6,000 of your closest friends; more than 100 of Arizona's top vegan restaurants, food trucks, artisans and vendors; more than 25 live musicians, presenters and cooking-demo chefs for an outdoor, family-friendly festival will be held at The Margaret T. Hance Park located at 1202 N. 3rd Street, Phoenix, AZ 85004. The main entrance is on Moreland Street & 2nd Street.
Margaret T. Hance Park
1202 N. Third St. (main entrance at Moreland & second streets) Phoenix, AZ
Date: February 29, 2020
Time: 12:00 PM to 10:00 PM

Is Spring Training on your calendar for the 2020 season? If so, round out your travel plans with the 2020 Scottsdale Giant Race presented by Alaska Airlines. Join us for a sporty weekend in the Sonoran Desert as the San Francisco Giants battle it out with the Los Angeles Angels (2/29) and the San Diego Padres (3/1). Pack your running shoes, your favorite foam finger, and get ready to cross the finish line on the field at Scottsdale Stadium!
Scottsdale Stadium
7408 E Osborn Rd Scottsdale, AR
Date: February 29, 2020
Time: 7:00 AM to 12:00 PM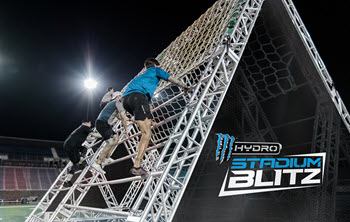 Stadium Blitz is a gamified 5K obstacle course race series held in NFL & collegiate stadiums for fitness enthusiasts of all ages and abilities. Perfect for both individual racers and team competition, Stadium Blitz brings fun and strategic competition to the OCR world.
Over a 5K course, Stadium Blitz participants will face three levels of obstacles testing their strength, speed, and agility. A participant who successfully completes an obstacle is rewarded with points - the harder the obstacles, the more points. Participants can also choose to pass obstacles and will earn points for crossing the finish line in under 40 minutes. It's all a game of strategy. Who will finish with the most points?
Sun Devil Stadium
500 East Veterans Way Tempe, AZ
Date: February 29, 2020
Time: 3:30 PM to 8:30 PM